Data Smart 3+ Odometer full2(Include USA Cars)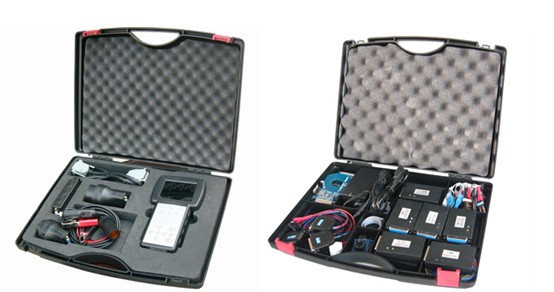 Introduction
DATA SMART3+ is a hand-held multi-function programmer for digital odometers, airbag modules, car radios and car immobilizers.
Powered by twoCORTEX ARM cores, speeds up to 200MHZ., With SD card interface to load and save files, USB port for update by
the Internet, 320*240 TFT LCD with 256K colors to show pictures and help files in great detail. Integrated CAN-BUS / J1850 /
CCD-BUS / ISO9141 / SPI protocols in one multifunctional interface.

Advanced Characteristics
Self-test function integrated within the system.
Advanced operation environment, by extended menu and picture guidance.
Integrated data backup function to enable safe working procedure s.
Log-file function integrated in to soft ware ; this will be a step forward in the tools operation and development.
Hex editor integrated in to software.
Advanced security integrated into hardware.

Odometer full package2(include usa cars)
Odometer full package2: Main hardware, OBD cables, EEPROM , MOTOROLA , NEC, TMS, HC711, HC908, 9(S)12 in-circuit ,
HC705, EWS, NDM457, ST624, TMS374, CMM, JC adapter, BENZ-38 connector,BWM-20 connector,BMW CAS cables and
BENZ cluster cable, clips, touch-holders, USB cable, Power cables, with full soft.
software :OBD functions are all active .